There is significant space for improvement in the holemaking process's intermediate phase. These kinds of holes may be drilled using solid carbide and indexable insert drills, and they can be found on a wide variety of various components and materials. These holes can be extremely deep, holes that are more precisely fabricated, tubesheet holes in heat exchangers, tiny holes created by reaming, and close-tolerance tapping holes. The technology of exchangeable tip drills may have some limitations, both in terms of its capabilities and the practical nature of the operation, in terms of the minimum and maximum sizes for acceptable tip design; however, when applied to the appropriate terrain, it is capable of delivering an outstanding solution. There is a general consensus that drilling is the machining technique that is carried out the most frequently, regardless of whether it is carried out by machining centers, CNC lathes, or specialist drilling machines. When choosing the appropriate drill and method, it is important to take into account the cost-per-hole as well as the quality and completion of the hole. While drilling, you may easily carry out related activities such as reaming, chamfering, boring, and counter boring, all of which are frequently integrated into a single instrument.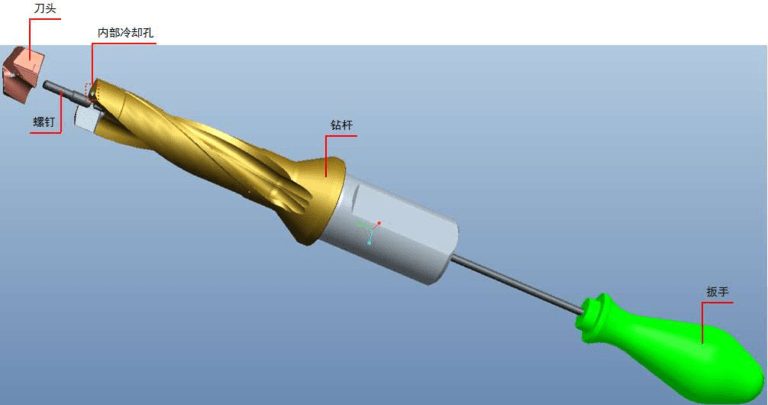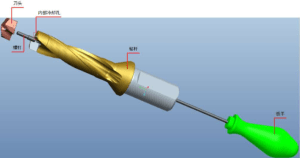 The use of replaceable tip drills is a method of drilling that is exceptionally prolific, accurate, and cost-effective. The ability of a single tool body to carry a number of tips of varied geometries and sizes provides more versatility, which in turn allows for optimal performance across a wider range of materials and applications.
We have compiled a list of brands that offers high quality replaceable tip drills so you can choose according to your needs.
Allied Machine Engineering Replaceable Tip Drills
The exchangeable tip drills offered by Allied Machine Engineering contain geometries and coatings that not only assure good performance and productivity but also save costs by doing away with the requirement to regrind or replace drills. In addition, the capability of changing tips to accommodate various workpiece materials and application requirements results in a reduction in the quantity of tooling inventory that has to be kept on hand.
The company Allied Machine & Engineering claims that their series of replaceable tip In comparison to solid tools, Original T-A drill systems offer a considerable reduction in the amount of downtime experienced. The T-A drill system has high-performance inserts and holders that are perfect for automotive holemaking applications like those used in the fabrication of engine blocks, crankshafts, pistons, and suspension parts. These applications are ideal for the T-A drill system. When compared to other available choices on the market, the cost of drilling a hole with a T-A system might be anywhere from 25 to 50 percent less. When using the T-A drill line, operators allegedly obtain a perfectly factory-ground surface or drill point each and every time they insert the drill tip, and there is no delay necessary to adjust tool offsets due to regrinding operations. In contrast to the variances that are typically seen when using drills that have been reground by a variety of machinists, the tips that may be replaced are always reliable.
Cast iron (-CI) geometries are offered by Allied for its T-A drill, and these are the perfect choice for automotive applications. The (-CI) drill tips, which have lower rake angles and a more durable cutting edge, are an excellent option for drilling into cast iron blocks and heads because they are more resistant to breaking. There are also drill tips that are designed for particular applications. Allied is capable of developing custom-configured forms for a wide variety of tools, such as a unique form end for the crankshaft.
Allied's proprietary AM200 coating is one of the cutting-edge coating choices available for the T-A drill. This coating enhances performance and increases the life of the tool. For automotive applications, there is a wide selection of insert grades available, such as C3 carbide, which is a wear-resistant carbide that provides the greatest life in grey cast iron, and C2 carbide, which is an excellent option for aluminums and other nonferrous applications. For automotive applications, the GEN2 T-A drill, which fits into the same holder as the Original T-A and delivers even higher performance and longer tool life, is offered as a C1 option. This drill may be used for steel applications.
Dormer Replaceable Tip Drills
You can put your faith in the Dormer brand since they produce high-quality drill bits and have over 150 years of expertise in the business. Some of Dormer's most well-liked drill bits are available for purchase on Toolsmart.pk; the company's mission is to become the industry standard in the production of equipment for cutting metal. You may utilize dormer drills to repair taps, as well as drill holes in plasterboards, wood planks, or aluminum planks. We supply you with high-quality bits so that you can get the most out of your drilling. Professionals in the construction business have a significant need for drill bits that are flexible. It is possible to drill through bricks, blocks, stones, and even mortar using them.
In addition to the varieties of dormer drills described above, we also carry paddle bits, which can be distinguished from other dormer drills by the wide and level surface of their cutting edge. They make it possible to swiftly bore holes through a variety of materials, and their primary use is to drill certain covered regions. You may use either a standard file or a diamond file to sharpen this particular kind of drill bit. Diamond tip drill bits are the best option to go with whenever you are working with tiles that have a higher level of resistance, such as stoneware tiles, or whenever you need to produce holes with a small diameter. Because they are more durable and provide a higher level of precision, they are an excellent choice for drilling any tile.
You can prevent the drill bit from overheating by using cold water, and this works with any drill bit. Your equipment will have a longer shelf life as a result of this straightforward procedure since it will be protected from harm. Our wholesale dormer drills allow you to modify the speed, which enables you to gradually raise the speed depending on the depth of the bit. These advantages and features are in addition to the fact that our wholesale dormer drills are fully adjustable.
Guhring Replaceable Tip Drills
Users are able to attain the high penetration rates of a solid carbide RT100 style drill with a disposable insert design using one of the two styles of insertable carbide drills that Guhring offers. These drills come in several styles. Traditional spade drills have been phased out and replaced by the RT/HT 800 family of drills in a variety of applications due to the family's ability to cut cycle times and improve hole quality. It is suggested for use with CNC machines that have a coolant pressure of at least 200 psi. The coating on Guhring replaceable tip drillsprovides excellent wear resistance, effective and inexpensive drilling, and a longer tool life, particularly when working with bigger components.
In order to fulfil these criteria, cutting-edge cross-sectional coolant duct designs were designed for these carbide replaceable tip drillss. The carbide replaceable tip drillsare an unique spiral-fluted drilling tool for the machining of stainless high-grade steel. It has a proprietary coolant duct design for optimal performance, and it is designed with replaceable tip drillss. Because of this, the new coolant duct shape maximises the volume of the coolant, as well as its flow speed and flow direction, ensuring that the highest possible process temperatures are completely dispersed. In contrast to traditional circular coolant ducts, the cooling medium in these ducts is directed in a way that ensures it reaches the sections of the tool that are subjected to the largest stresses, namely the cutting lip and the cutting edge corners. Guhring offers the optimal solution for both large batch series production with machine conditions that have maximum performance and internal cooling, as well as for machining tasks with smaller batch sizes or with limited machine performance and difficult machining conditions. Guhring also offers the optimal solution for large batch series production with machine conditions that have maximum performance and internal cooling.
Hertel Replaceable Tip Drills
Every time a hole is drilled, the Hertel replaceable tip drillsare intended to give uniformity, dependability, durability, and value. Over the course of more than 65 years, the Hertel brand has been recognised as one that can be relied upon by machine shops of varying sizes for a wide range of tasks. You can count on the cutting tools manufactured by Hertel to deliver, regardless of the scale of the production run that you are working on. You may choose from more than 24,000 different Hertel tools in a variety of categories, such as indexable inserts, drills, taps, and end mills. The drilling option provided by Hertel's replaceable tip drillsis one that is exceptionally productive, accurate, and cost-effective. The ability of a single tool body to accommodate several tips of varied geometries and sizes provides more versatility, which in turn allows for optimal performance over a wider range of materials and applications.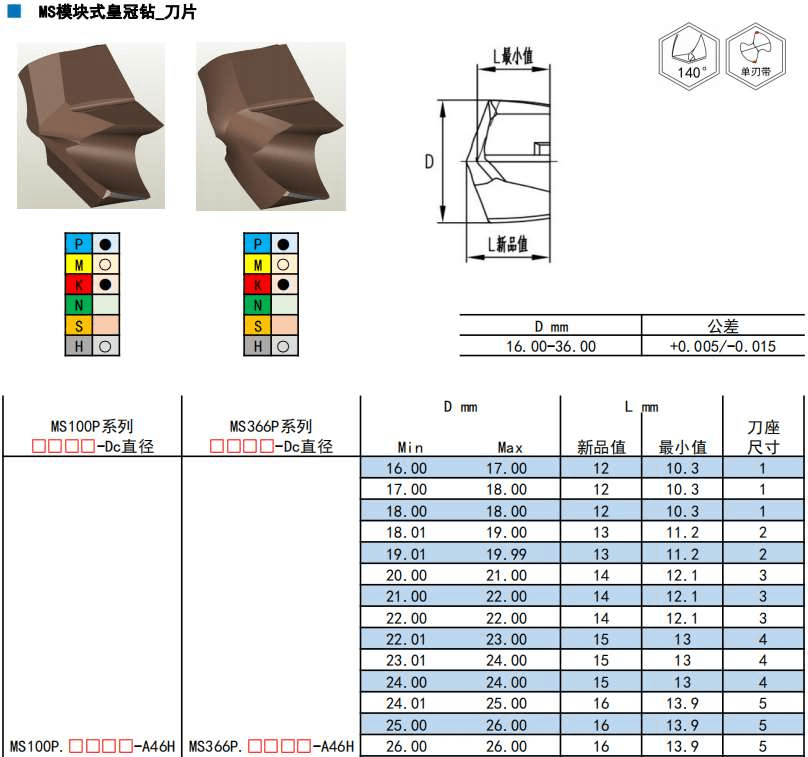 Iscar Replaceable Tip Drills
Products in the Cutting Tools category from ISCAR that are classified as Drill Bits. The Hole diameter (drill diameter) D, Overall Length L, Groove Length L, work material, and Shank Type are some of the product criteria that may be used to select the Iscar replaceable tip drillss. ISCAR provides goods totaling roughly 29 different items, all of which have clearly comparable features and specs. An Iscar replaceable tip drills that is capable of drilling and cutting workpieces in a variety of materials and may be used with a variety of different types of workpieces. You may make an order for Iscar replaceable tip drillsat any time, day or night, through the MISUMI online store.
Kennametal Replaceable Tip Drills
With the addition of the new FEG insert, Kennametal Exchangeable Drill Tips has increased its supply of replaceable drills for the FS Modular Drill Series. This insert is designed specifically for flat bottom hole applications. According to the business, these inserts avoid end milling procedures, allowing a work to be completed in a single operation and saving both time and tooling costs in the process. They are applicable for steel, cast iron, and stainless steels. It has a cutting edge that is 180 degrees and a conical centre point that functions as a pilot to ensure a stable hole position and straightness in the material being drilled. Replaceable tip drillsmade of Kennametal help to preserve the cutting blades while also reducing the amount of exit burrs. When breaking into interrupted cuts and cross-holes, the stability provided by the four margin lands is invaluable. When drilling steel, stainless steel, or cast iron, the Kennametal replaceable tip drillsgrade utilises a nano-structured AlTiN coating and a fine-grain carbide substrate to provide both toughness and wear resistance. This allows for optimal drilling results. The diameter range extends from 0.236 to 1.024 inches, and depending on the tool's modular drill body, it is possible to drill to a depth of up to 12 times the diameter..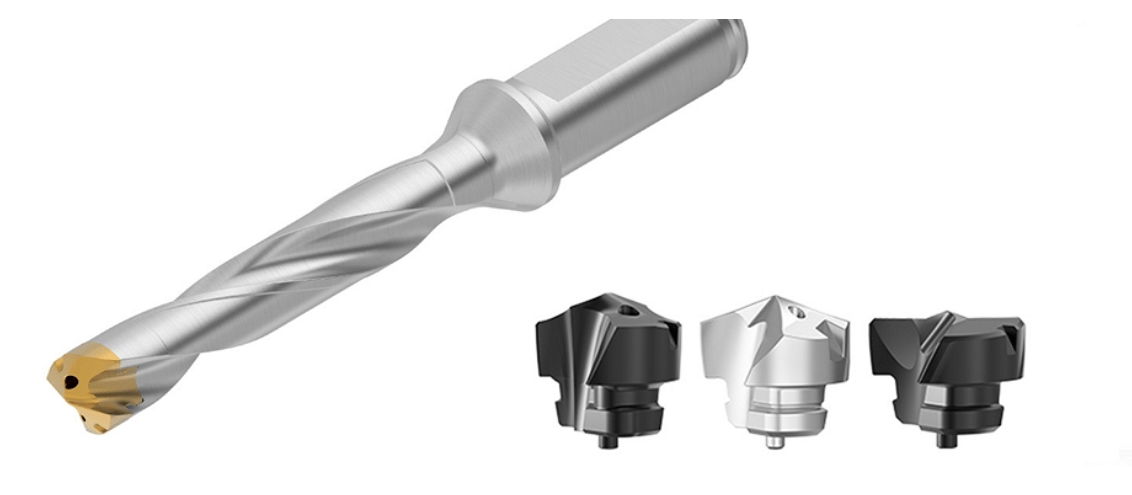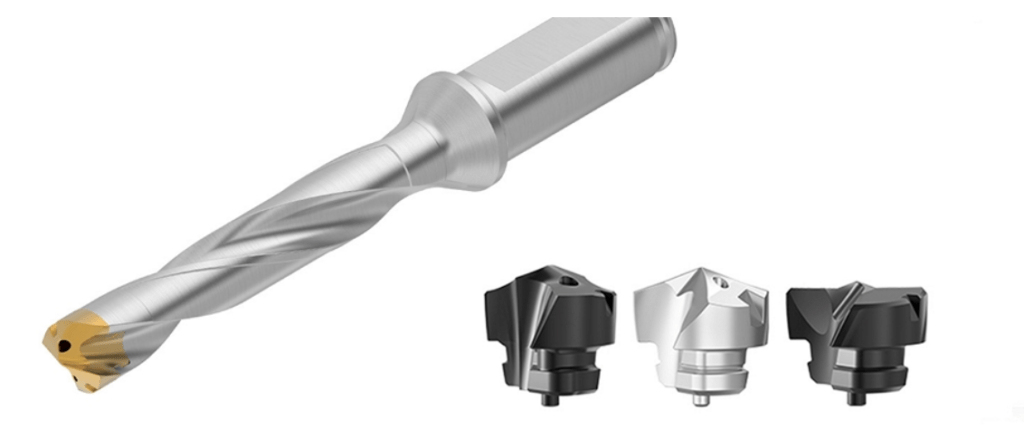 kyocera Replaceable tip drills
kyocera replaceable tip drills have a novel and creative tool design that clamps the drill head using a screw function. This clamping mechanism is included on the drill tips. This results in reduced wear on the drill body, and in addition to that, it makes it simple and easy to replace the insert that is located on the drill tip. In addition, there is a wide variety of sizes available for the Kyocera replaceable tip drills that may be utilized. To put it another way, the body of the replaceable tip drills may be utilized for a variety of insert sizes yet being the same. You may change the replaceable tip drills a great number of times while still achieving solid and safe clamping, and there is no chance of breakage or quality concerns – neither on the drill tip nor on the drill body. This results in cost savings, and at the same time, clamping is not only accurate but also straightforward.
The new DRA drill has a very low cutting force and is very good at centering itself all by itself thanks to the shape of the drill tip. Because it has a very steep rake angle on the point geometry and a larger web diameter, the DRA is able to perform exceptionally effectively in the drilling process despite its low cutting force.
Advantages of Using A Replaceable Tip Drill
Replaceable-tip drills are very similar to indexable-insert drills and give many of the same benefits, including a higher penetration rate, a long tool life, low maintenance needs, and decreased inventory costs. Replaceable-tip drills are also known as twist drills. Exchangeable tip drills combine geometries and coatings that provide good performance and productivity while minimizing cost by avoiding the need to regrind or replace drills. This enables the drills to be used again without requiring the costs associated with doing so. In addition, the capability of changing tips to accommodate various workpiece materials and application requirements results in a reduction in the quantity of tooling inventory that must be kept on hand.
The replaceable tip drills are a new generation of the exchangeable-tip drill that delivers increased machining economy to a significant intermediate area of holemaking. This is the area that is often specified by a particular combination of hole diameter, hole depth, and quality criteria. This idea of a replaceable tip drill has been created in order to give the necessary range with a more beneficial mix of penetration rates, tool life, finishing capabilities, dependability, and tool handling. One of the benefits of this product is the degree to which the tool may be modified not only to accommodate but also to enhance the performance of certain applications by varying the diameter range and steps, the possible lengths, and the shanks. It is possible to make holes more quickly and to get closer to the needed specifications, which will leave holes that are better suited to following operations.
Because of the shape of the cutting edge, the cutting operation may be performed safely, with optimal chip control, high penetration rates, and a long and reliable tool life. The replaceable tip drills are offered in a diameter range of 12 to 20.99 mm (0.472 inch to 0.826 inch) and lengths of 3 and 5 hole diameter as standard. This range corresponds to 0.472 inch to 0.826 inch. Replaceable tip drills are a relatively modern innovation that has been proved to give a variety of benefits. These benefits have contributed to the establishment of a position in the market for this particular type of drill. In general, the tolerances they give are in a range that is somewhere between that of solid carbide drills and indexable insert drills, with some overlap between the two categories. Replaceable tip drills provide advantages over brazed drills in a number of respects.
The benefit of replaceable tip drills originates from the design and manufacturing of the tool, which features a surface that has been hardened and polished to provide an extraordinary level of resistance to friction wear. The ground and polished flutes of the replaceable tip drills, which are analogous to those of solid-carbide drills, guarantee the chip evacuation process is both smooth and safe. The design of replaceable tip drills includes precise coolant supply directly to the cutting edge. This helps to prevent thermal shocks from being transmitted to the edge, which in turn results in extended tool life and optimal process dependability.
Lower Total Cost Due to Replaceable Tip
When it comes to high-production runs and long-term contracts, replaceable tip drills that are created with cutting edges that can be replaced can give a lower total cost of ownership during the lifespan of the instrument. These drills are constructed with cutting edges that can be replaced. The savings begin as soon as the cutting edge gets dull or damaged since it is no longer required to order the full tool; the tip is the only component that has to be changed at that point.
The amount of machine time that is saved or wasted when swapping out cutting tools is another factor that is another facet that might potentially effect cost savings. When the cutting edge is replaced on replaceable tip drills, there is absolutely no change to either the diameter or the length of the tool. Solid-carbide tools, on the other hand, need to have their cutting edges touched up everytime they are changed because replaceable tip drills need to have their cutting edges regrinded anytime the cutting edge becomes worn. This refers to the period of time during which individual components are not being produced.
The last component in the equation that indicates the cost of ownership is the number of steps that are involved in the process of producing holes. Using replacement tip drills, the process may often be completed in accordance with the specification in a single operation in the vast majority of instances. A finishing operation is something that many applications that employ solid-carbide drills do after they have used the reground tool to conform to the specifications of the project. This is an unnecessary step that will drive up the overall cost of the item that is being machined that is being manufactured.
Get in contact with HUANA if you're interested in purchasing replaceable tip drills of a superior quality.