The Zhuzhou Cemented Carbide Cutting Tools Co., Ltd. (ZCC-CT) is the most important carbide tool producer in China. It is based in the city of Zhuzhou, which is located in the province of Hunan in the People's Republic of China. Carbide products and carbide powders are both manufactured by the Zhuzhou Cemented Carbide Group (ZCC), which is a subsidiary of Zhuzhou Cemented Carbide. ZCC has a wholly owned subsidiary called ZCC-CT. It is now common knowledge that ZCC Cutting Tools is among the most successful carbide producers in the entire world. The company was established in 1953 and currently employs more than 2,000 people. Both the highly skilled team that the company employs and its use of the most cutting-edge technology are likely contributing factors to the company's success. Because ZCCCT is a subsidiary of Minmetals Corporation, it is able to provide comprehensive coverage of the entire value-added chain involved in the production of modern carbide tools. This includes all of the stages, from the extraction of raw materials to the coating of the final product, as well as all of the stages in between. This allows ZCCCT to provide the highest level of customer satisfaction possible.
Because we take advantage of the most cutting-edge manufacturing technology that is currently available in Europe, we are able to give our clients access to products that are of a quality that is unwaveringly superior at all times. Carbide indexable inserts, indexable inserts manufactured from cermet, CBN, and PKD, and ceramic indexable inserts are all part of the comprehensive product range that is offered. So are solid carbide tools, turning tool holders, and compatible tool systems. The products are made in accordance with the most recent versions of a number of different international standards. These standards include ISO, DIN, ANSI, JIS, and BSI. In addition, ZCC Cutting Tools offers client-tailored solutions in addition to customized carbide products that are created according to the requirements of the customer. These products are manufactured in accordance with the specifications provided by the customer.
The ZCC-CT has an almost exclusive emphasis on research and development as its primary mission. In this business, ZCC-CT utilizes the most cutting-edge gear and technology available, which is acquired from Germany and Switzerland. As a consequence of this, ZCC-investments CT's are much more than the average for the industry. ZCC Cutting Tools performs research on the necessary foundations in order to create new and improved products that are based on these foundations. ZCC Cutting Tools is able to accomplish this goal as a result of its highly qualified engineers and its knowledgeable team located all over the world. The company has made it a top priority to enhance the product's quality on a regular basis in order to satisfy the growing demand among customers for novel and distinctive items and to be in a position to directly boost the benefits that are offered to customers.
Cutting at a fast speed, which is only the strength of certain coatings, is the primary method that may be used to increase the production efficiency. After experiencing some ups and downs, some high-quality CNC inserts in China have significantly increased their market share. Thanks to their consistent cutting performance, they have also won the love of their customers. Manufacturers compete with one another to offer services of a high quality and to support their products in order to fulfil the needs of various sectors.
ZCC Tungsten Steel End Mills
PM Series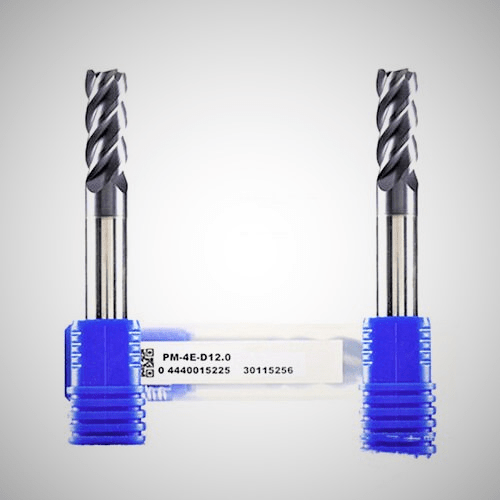 Modifications to the software those are required in order to carry out micromachining on a significantly smaller scale
The maximum hardness of this material is 62 HRC, which makes it appropriate for use in the machining of materials like as cast iron and steel
A slicing edge that is extremely durable and rigidly strengthened, which enables higher cutting speeds and feed rates
Milling tools are available in a variety of designs, some of which include ball nose cutters, end mills, and torus mills, amongst others.
Diameter range 0.3–20.0 mm
TM Series
This method may be used to mill many superalloys, including titanium.
Machining of alloys based on titanium, nickel, and cobalt, including roughing and finishing
Specially ground to offer more stability to the cutting edge, making it suitable for use in demanding cutting applications
The most current advancements in coating technology, which have increased thermal stability and resistance to wear
Innovative substrate with improved thermal conductivity and outstanding resistance to wear
TM multi series, available with up to 9 cutting edges, for extraordinary work output
Some of the available choices are ball nose cutters and torus mills. Diameter range 6.0–25.0 mm
QCH Series
The use of indexable solid carbide in the construction of the heads
Screw-on heads with the designation pm that are suitable with materials such as cast iron, steel, and stainless steel
Hmx screw-on heads were developed for use with materials that had additional processing done to them in order to make them more robust.
A remarkable thread connection that makes it possible to achieve great repetition accuracy and full concentricity (0.02mm)
Because of the wide variety of shank lengths and forms, the greatest amount of adjustability that is physically feasible.
A shank that is both recyclable and sustainable from a business perspective.
Ball nose cutters, end mills, and torus mills are examples of some of the solutions that are available.
Diameter 12–32 mm
XM Chip Breaker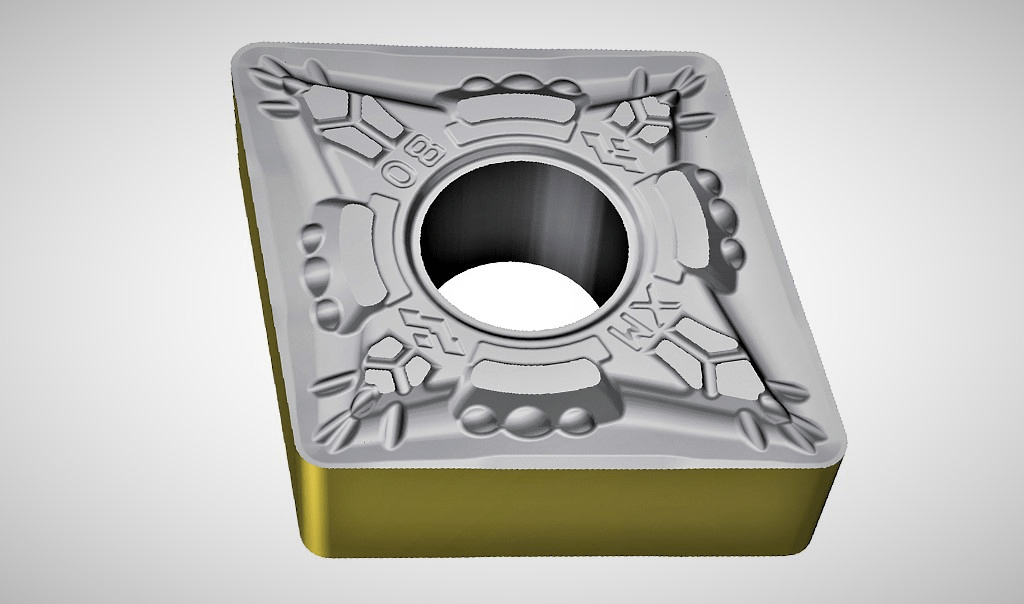 The extraordinary resistance to wear in spite of being cut at high rates while being capable of producing the maximum feasible level of output while also maintaining the highest degree of dependability that is achievable during the process
The potential uses of materials with the prefix "P" are quite diverse and may be found in a broad variety of contexts
An inscription on the side of the instrument that describes the purpose of the tool and where it was meant to be used
A remarkable capacity to control the flow of chips despite either a low or high input rate
It is designed to be utilized with machine tools that have a low spindle power, and the construction of the soft cutting function makes it so that there will be very little force applied throughout the cutting process.
ZCC CNC insertss and Their Grades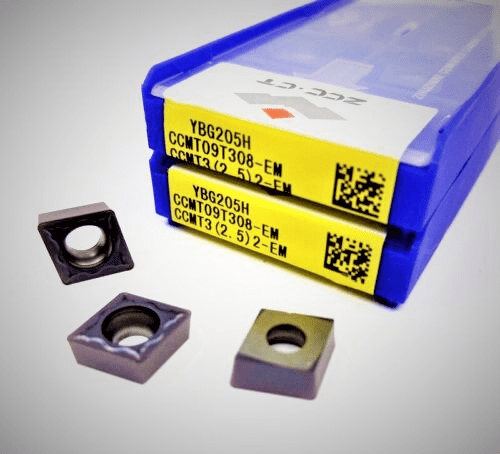 ZCC Cemented Carbide Cutting Tools Co., Ltd. is a company that is a member of the Minmetals Group and has its headquarters in the city of Zhuzhou, which is situated in the province of Hunan in China. ZCC CNC insertss creates, manufactures, and distributes high-end tooling solutions for all major applications in the most important business sectors, such as the automotive industry, aerospace industry, mould & die industry, energy industry, medical industry, general engineering industry, transportation industry, and consumer electronics industry. These industries include the automobile industry, aircraft, mould and die manufacturing, and plenty more.
Because ZCC CNC insertss is an essential component of the cutting industry, the cutting industry core competencies cover the entirety of the value chain, including both the stages in which raw materials are transformed into finished goods and those stages in which finished goods are distributed to customers. This one-of-a-kind site makes it feasible to manufacture goods and comprehensive solutions of the highest possible quality, which is maintained throughout the production process. Customers, distribution partners, and the entire sales team are all able to reap the benefits of an optimal level of local and regional services that are provided by a hub for logistics, application technology, production planning, research and development, marketing, communication, a multi-national customer service center, and other units. These services are provided by a central location for all of these functions.
Here are the various grades of ZCC CNC insertss:
The YBC252 Grade is a CVD Coated Grade (P20-P35) that was developed specifically for steel and casting steel in turning operations ranging from medium operation to roughing. Because of the YBC252 Grade's superior performance in terms of wear resistance and toughness, it may be utilized in a wide range of contexts. On a substrate made of strong carbide, adding a thick double layer of YBC252 Grade coating can help create high cutting edge strength and resistance to deformation. This can be accomplished by applying the coating in a zigzag pattern. Because of its versatility and adaptability, this grade works well for finishing and roughing operations on a wide variety of steels. It is especially useful for finishing operations. Because of its superior quality, it extends the useful life of cutting tools and is thus highly recommended for use in cutting circumstances that are rough and dry.
Because of its high hardness, excellent abrasion resistance, thermal conductivity, and low coefficient of friction, PCD is an ideal material for cutting in non-ferrous metal and their alloys (such as Cu, Al, Mg, and other similar materials), as well as in non-metallic materials and composite materials. Additionally, PCD is an excellent choice for cutting in composite materials (such as MMC, ceramics reinforced plastics, etc). In order to improve the functionality of PCD inserts, ZCCCT is also responsible for the development of a number of related grades. The YCD011 is one of the grades of material that is utilized for non-ferrous materials more commonly than any other grade. The diamond PCD material possesses medium-grained diamond crystals, which contribute to the material's exceptional wear resistance while also contributing to the material's high level of toughness. The combination of PCD inserts and YCD011 grade will be the best option for high-speed machining of non-ferrous metals such as aluminum alloy, copper, magnesium, and their alloys with medium or low levels of silicon content. This is because the combination will be a great match for the requirements of the material being machined. Other examples include:
The combination of a substrate with a specific structure and a coating formed of TiCN, a thin layer of Al2O3, and TiN, which offers outstanding resistance against diffusive wear and plastic deformation, making it ideal for finishing, semi-finishing, and roughing stainless steel. TiCN is a transition metal nitride, while Al2O3 and TiN are transition metal nitrides. Both TiCN and Al2O3 are examples of transition metal nitrides, whereas Al2O3 is an example of an aluminum oxide. CVD coating is an approach that has the potential to greatly increase the wear resistance of implants. Another strategy that has the potential to significantly improve wear resistance is ion plating. This tactic takes advantage of the most cutting-edge technology that is currently available for applying an ultra-fine grain covering. In order to get the desired effect, a specific treatment was applied to the transition layer. This was done in order to accomplish the goal. The use of this treatment resulted in the multi-layer coating being linked together in a secure and reliable way, which was the intended outcome. As a result of the coating's exceptional low-friction capabilities and its extremely smooth surface, the possibility of built-up edges appearing is considerably reduced as a direct consequence of these attributes.
The application fields will be the focus of this particular discussion. If you are interested in finishing or semi-finishing work on stainless steel, the YBM153 is a fantastic option to take into account and consider purchasing. It possesses a high cutting efficiency and maintains its effective performance even when the working circumstances are virtually the same. Components for food processing machinery, general machinery, and construction machinery; medium- and long-axis components Ship mechanical parts; aviation hydraulic parts; adapting pieces used in the information technology and semiconductor industries Adapting pieces used in the information technology and semiconductor industries Adapting pieces used in the semiconductor industry
The combination of a strong substrate and coating allows the CVD coated grade to achieve a good balance between its wear resistance and its toughness. This is made possible by the combination of the two factors. Because of this, the CVD coated grade can better withstand the effects of wear (medium thick Al2O3 and thick TiCN). It is suited for the wet milling of cast iron, which calls for a certain degree of toughness (such as nodular cast iron), and it may be carried out at a speed that is either moderate or low. In addition, it is not a problem to perform the task in bursts here and there as the procedure progresses. YBD052
A finish that resembles a mirror may be achieved on stainless steel by polishing it with this specific type of PVD coating. In order to offer enough protection, a superfine TiAlN nano coating that includes rare elements that are resistant to wear and heat has been applied to the cutting edge in appropriate proportions. This coating provides the cutting edge with both of these desirable properties. This coating is extremely heat resistant and contains a high level of hardness; both of these qualities contribute to its overall performance. The combination of the coating and the substrate that is formed as a result of the application of particular coating methods results in a product that is one that is more long-lasting and resilient over time. It is possible to apply it to stainless steel in order to give the material an additional finishing, and this is something that should be considered.
ZCC Tungsten Steel End Mills Applications
ZCC end mills are a type of cutter that are utilized for milling and can have one or multiple milling teeth depending on the particular model. Whenever the machine is in operation, the teeth on each knife will sever the edge of the workpiece in a manner that is both sequential and erratic. Milling cutters are utilized most often on milling machines for the purposes of machining planes, steps, grooves, as well as shaping surfaces and cutting workpieces. Other popular uses for milling cutters include: A milling cutter made of tungsten steel is an example of an instrument made of tungsten steel (tungsten carbide, also known as a tungsten-cobalt alloy). In the majority of instances, it finds its most common application in computer numerical control (CNC) machining centres as well as CNC engraving machines. In order to process some heat-treated materials that are harder and less complex, it is also conceivable to put it through the milling process on a regular machine. Because of its high level of popularity and lightning-fast processing time, the milling cutter made of tungsten steel is widely used. In addition to the commonly used angles of 50 degrees, 55 degrees, 60 degrees, and 65 degrees, which are defined by the HRC hardness of the material, ZCC tungsten steel end mills contain the following frequent application conditions as well:
End Mills for Aluminum
ZCC tungsten steel end mills come outfitted with specialized milling cutter series products, making them suitable for application in the manufacturing of aluminum alloy. Due to the low melting point of aluminum, it is easy to stick chips during the processing of the material. As a consequence, end mills are the instrument of choice when dealing with aluminum since they can easily remove these chips. After the application of the coating, the tool's friction force is decreased, chip removal is improved, surface quality is better, and the aluminum alloy may be processed with a higher degree of productivity. In most instances, the material is 10% cobalt cemented carbide, and there are three cutting edges on the inserts. Both of these qualities have the potential to diminish the chemical affinity that is present between the cutting tool and the aluminum alloy. This can be a useful trait to have.
End Mills For Steel
There is a wide selection of one-of-a-kind milling cutter series products available to choose from in the form of ZCC tungsten steel end mills. These cutters were developed exclusively for the fabrication of steel. The inability of some cutting tools made of stainless steel to disperse the heat generated by the cutting process is the primary factor that contributes to the stickiness of these tools. Milling the side edges of steel components requires a rotation speed that is slightly lower than that required for milling ordinary steel parts. Keep in mind that the rotation speed should not be too high, and that it is better to pick the cutting edge that has an unequal amount of cutting. This will ensure that the desired amount of cutting is achieved.
End Mills For Titanium
ZCC tungsten steel end mills come outfitted with specialized milling cutter series products, making them suitable for application in the processing of titanium alloy. The substance known as titanium alloy is one that has been characterized as having a challenging processing time. The fact that the material in question has a low heat conductivity and a low elastic modulus is the major explanation for this phenomenon. As a consequence of this, the material has poor performance when it comes to cutting, and the abrasion that it produces to the tool is of a very substantial level. In particular, the material that is going to be treated on the surface has a higher resilience, which leads the tool flank to abrade more quickly. Because of their increased sharpness, titanium end mills have a lower cutting resistance than those with dull cutting edges, and they also experience less wear on their cutting edges.
Conclusion
Cutting metal is ZCC.CT's specialty, and the company has earned a reputation in the industry as a reliable and committed business partner. They manufacture products of the greatest level of quality that are continuously consistent by utilizing the most up-to-date equipment in the globe as well as the most technologically sophisticated gear from Germany and Switzerland. Their extensive product line features not just coated but also uncoated indexable carbide inserts, as well as indexable cermet, CBN & PCD and ceramic inserts, solid carbide tools, tool holders, and milling bodies. In addition, their inserts may be either coated or uncoated. Get in touch with HUANA if you want to buy any products made by ZCC.