Over the course of time, cutting instruments have continued to improve. There are now more options available for useful instruments to use during challenging operations. One of these is the use of rods made of tungsten carbide. The manufacture of carbide rods ensures that the product is of the best possible quality. They are a fantastic product for use in the manufacture of your cutting tools. For the production of drilling bits, end mills, and reamers in cutting tools, a carbide rod is often employed. On addition, these grades are offered in the market with unique diameters and lengths that may be measured in either Imperial or Metric systems of measurement. The cemented carbide substance is what the carbide rods are constructed of.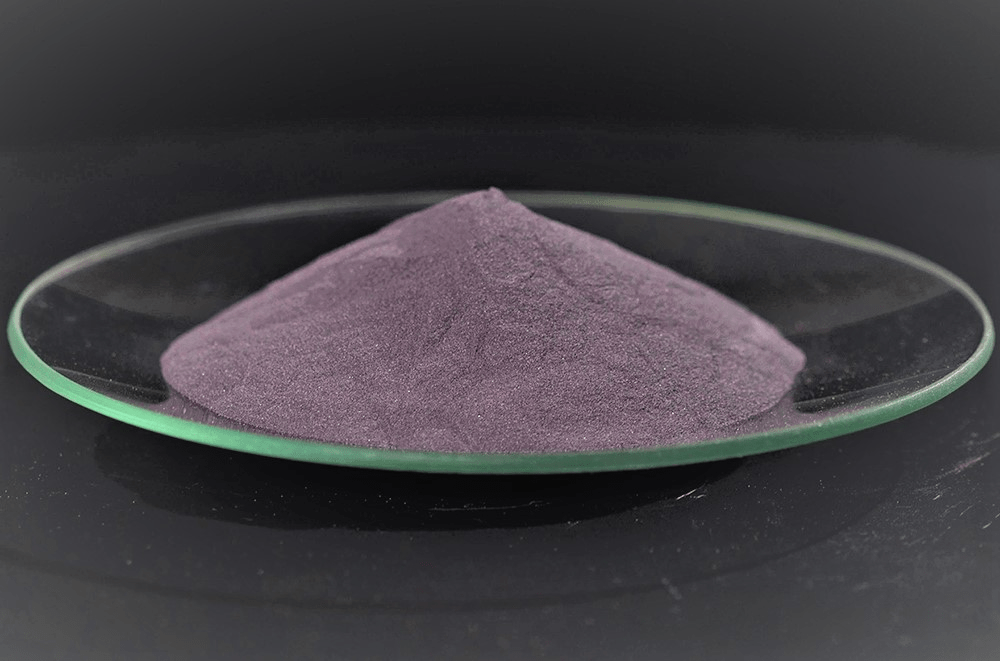 This blog will describe the production of cemented carbide as well as its composition, the many grades of material, and how to choose the right carbide rods.
How Cemented Carbide Is Produced And Its Composition?  
Cemented carbide is a type of alloy that is produced through the process of powder metallurgy. The primary component of cemented carbide is one or more types of refractory carbides (such as tungsten carbide, titanium carbide, etc.), and the adhesive is a powdered metal (such as cobalt, nickel, etc.). Its primary use is in the production of high-speed cutting tools as well as cutting tools for hard and difficult materials. Additionally, it is utilized in the production of cold working dies, measurement tools, and high wear-resistant components that are immune to impact and vibration.
Carbide's composition may be altered to provide a wide range of diverse qualities, allowing it to fulfil the requirements of a wide variety of applications. The grain size of the tungsten carbide powder, the total quantity of tungsten carbide powder, and the total quantity of cobalt are the three most important factors. C
arbide flat blanks are most frequently offered in a C-2 material that has an average grain size of 1.2 microns. This material is composed of 94% tungsten carbide and 6% cobalt. The micrograin material that is used to make standard carbide round blanks contains 90% tungsten carbide, 10% cobalt, and has an average grain size of 0.8 microns. The material used to make ultra-micro-grain carbide round blanks has an average grain size of 0.4 microns, contains 12% cobalt, and contains 88% tungsten carbide by weight. This material outperforms the typical micrograin in terms of both its hardness and its strength.
Cemented Carbide Characteristics
Extremely high red hardness, abrasion resistance, and hardness
At room temperature, the hardness of cemented carbide can reach 86-93 HRA, which is comparable to 69-81 HRC. At temperatures between 900 and 1000 degrees Celsius, it is able to keep its high hardness and outstanding wear resistance. When compared to high-speed tool steel, the cutting speed can be anywhere from four to seven times faster, the service life can be anywhere from five to eighty times longer, and it can process materials with a hardness of up to fifty HRC.
Extremely high levels of both strength and elastic modulus
Both the elastic modulus of cemented carbide, which is (4-7) 105 MPa, and the compressive strength of cemented carbide, which may reach as high as 6000 MPa, are greater than that of high-speed steel. However, its bending strength is often only between 1000 and 3000 mpa.
Exhibits a high level of resistance to oxidation and corrosion
In general, it is able to withstand the corrosive effects of the environment, acids, and alkalis, and it does not easily oxidize.
The linear expansion coefficient is low
During operation, there is no change to the size or form.
No longer are formed products treated and reground
After going through powder metallurgy shaping and sintering, it is no longer essential to carry out any additional processes such as cutting or regrinding. This is due to the great hardness and brittleness of cemented carbide. EDM, WEDM, electrolytic grinding, and other forms of electrical machining as well as specific grinding wheel grinding are the only methods that may be utilized when special re machining is required. In most cases, the products formed of cemented carbide that meet a particular set of criteria are brazed, bonded, or mechanically clamped on the cutter body or die.
Carbide Tool
The majority of the items that are produced by CNC machining tools are carbide tools, particularly indexable carbide tools. There has been an expansion of the types of integral and indexable carbide tools or inserts used in a variety of cutting tool sectors. Indexable carbide tools, for example, have evolved from straightforward turning tools and face milling cutters to encompass a wide range of precise, complicated, and forming instruments.
Types of Cemented Carbide
Cemented carbide may be subdivided into two categories depending on the chemical composition: tungsten carbide-based cemented carbide and carbon (nitride) titanium (TiCN)-based cemented carbide. Carbide tools come in a variety of shapes and sizes.
Cemented carbides based on tungsten carbide include combinations such as tungsten-cobalt (YG), tungsten-cobalt-titanium (YT), and rare carbides (YW). Each of these combinations possesses both positive and negative properties. The components are tungsten carbide (WC), titanium carbide (TiC), tantalum carbide (TaC), niobium carbide (NbC), etc. Co is the most usually employed metal in the bonding phase. A cemented carbide with TiC as the component is known as carbon (nitride) titanium-based cemented carbide. Mo and Ni are the metals that are most frequently utilised as bonding phases in cemented carbides.
The International Organization for Standardization (ISO) classifies cutting carbides as belonging to one of three distinct groups:
All of Class K, which includes Kl0-K40
Class P, which includes P01 through P50
Class M, which includes M10 through M40
Cemented carbide tool performance qualities include:
Cemented carbide cutting tools have a high level of hardness because they are formed of carbide that has a high melting point and is cemented together with a metal binder using the powder metallurgy process. At temperatures 5400 degrees Fahrenheit higher than high-speed steel, the hardness may still reach 82-87 HRA, which is the same as the hardness of high-speed steel when it is at normal temperature (83-86HRA). For example, for die steel P20, the hardness of the material itself is 50-55HRC, so you must choose Hard materials, that is, if aluminum parts are processed, the aluminum material itself is relatively soft, and it needs to be cut out of good materials.
The nature, number, particle size, and composition of the metal bonding phase of carbide can all have an effect on the hardness value of cemented carbide; nevertheless, in general, the hardness value will decrease as the bonding metal phase concentration increases. When the binder phase content is the same, the YT alloy has a greater hardness than the YG alloy. However, the YT alloy with the addition of TaC (NbC) has a higher high-temperature hardness.
Bending strength and toughness: The bending strength of regularly used cemented carbide ranges from 900 to 1500 MPa. The material is also known for its excellent toughness. Flexural strength is proportional to the amount of metal binder phase that is present in the material. The impact toughness of cemented carbide at room temperature is between one-thirtieth and one-eighth of that of high-speed steel. Cemented carbide is a brittle material.
Use of Cemented Carbide in Various Applications
The most versatile material for making tools is cemented carbide, which can be turned into milling cutters, planers, drill bits, and turning tools, among other things. Among these, tungsten cobalt cemented carbide is appropriate for the short chip processing of ferrous metals and non-ferrous metals as well as the processing of non-metallic materials such as cast iron, cast brass, bakelite, and other similar materials; tungsten titanium cobalt cemented carbide is appropriate for the long chip processing of ferrous metals such as steel. When working with the same sort of alloy, the alloy that has a higher cobalt percentage is better suited for rough machining, while the alloy that has a lower cobalt concentration is more suited for finishing. When compared to the life of other cemented carbides, the machining life of general-purpose cemented carbides for stainless steel and other materials that are difficult to process is significantly longer.
The majority of applications for cemented carbide include cold drawing die, cold stamping die, cold extrusion die, cold pier die, and other similar applications.
Measuring tools and wear-resistant components
Inlays of easily worn surfaces and sections of measuring equipment, precision bearings of grinding machines, guide plates and guide rods of center less grinder, lathe centers, and other wear-resistant parts are often made of cemented carbides.
Utilized for the production of dies, jigs, and cutting tools that are necessary for the production of a variety of items, including the chassis, engines, powertrains, gearboxes, and screws that make up the components of vehicles. We provide a comprehensive range of original types of materials that are suitable for use in a broad variety of applications, including cold forging, warm/hot forging, and press work respectively.
Used for high performance tools such as milling and drilling for specialized aerospace materials, as well as dies or jigs that are necessary for the fabrication of precise components and bearings.
Used for dies, jigs, and device components that are required for the manufacturing of a variety of products such as semiconductors, motors, capacitors, relays, batteries, connectors, and switches. These products are active components, passive components, and mechanism components that constitute electric parts, portable equipment, and electronic units of home appliances. We have a large selection of different sorts of materials that are available to our customers. These materials can withstand a broad variety of situations, including bending, punching, and drawing.
Used for the production of dies and jigs, which are necessary steps in the manufacturing process of different components, such as extra-precision parts used in medical equipment and steel goods. Additionally utilised for dies, jigs, and blades that are necessary for the manufacturing process, which includes applications ranging from the fabrication of medications to the packaging of medicines.
Carbide Grades and Quality
Let's begin with the substance that is used in the production of carbide tools. Although producers of CNC tools typically refer to their cutters as "solid carbide," a more suitable name for them would be "cemented carbide." In spite of this, the substance in question is not a solid metal at all but rather a matrix made up of tungsten carbide (which is itself constituted of equal parts of tungsten and carbon) that is kept together by a binder, which is often cobalt.
To no one's surprise, the binder is not the component responsible for the majority of the cutting action; rather, it is the tungsten carbide. Therefore, a significant portion of the carbide's quality is determined by the ratio of the amount of tungsten carbide grains to the amount of binder in the material. The binder content of inexpensive low-quality carbide is significantly higher than that of more costly high-quality carbide. For example, for die steel P20, the hardness of the material itself is 50-55HRC, so you must choose Hard materials, that is, if aluminum parts are processed, the aluminum material itself is relatively soft, and it needs to be cut out of good materials.
This can occur either as a result of the manner in which the material is manufactured or as a consequence of the grain size. When referring to the higher grades, manufacturers frequently use phrases such as "sub micron" and "micrograin." Because the grains of tungsten carbide are becoming increasingly fine, there are now a greater number of them in comparison to the binder.
What Exactly Is A Carbide Rod?
Tungsten carbide is a tough material that is made up of a metal matrix composite that has carbide particles acting as the aggregate and a metallic binder serving as the matrix. Tungsten carbide is known for its high degree of hardness. It has been demonstrated to be one of the most successful composite engineering materials over the entirety of their existence. This material is suited for the most demanding applications since it possesses an unmatched combination of strength, hardness, and toughness. These rods are known by a variety of names, including cutting tool blanks, rotary tool blanks, and cutting tool blanks, to mention just a few.
As a result of the excellent physical performance that cemented carbide rods offer, they are increasingly being employed as an alternative to high-speed steel in the production of cutting tools. Tungsten carbide rods are preferred by a larger number of individuals than HSS rods, despite the fact that the costs of tungsten carbide rods are greater than those of HSS rods. The hard-metal rods have a relatively long working life, which can contribute to the efficacy. Around the world, there are hundreds of manufacturers who create carbide rods.
Here is How to choose the right carbide rods:
Raw Material
You have no choice but to go with the carbide rods that are created from completely unprocessed materials. The manufacturer is required to do chemical tests on each individual bat of the raw material.
Grades
Carbide rods are used in the production of cutting tools, which are then used to machine a variety of metals under a variety of machining conditions. It is necessary for the manufacturers of carbide rods to do research and produce a variety of grades of carbide rods so that they can cater to certain uses. It can ensure that you have the ability to select an appropriate grade for your application.
The Skill Involved In Making Carbide Rods
There are several firms that have a great deal of expertise in the production of tungsten carbide goods. After seeing that there is a sizable need for carbide rods, they decide to begin manufacturing cemented carbide rods. despite the fact that the manufacturing process for tungsten carbide rods is quite similar to those of other carbide products. Despite this, there are still distinctions between the two. For instance, if someone lacks expertise, they won't be able to manage how straight the hole is in the carbide rods that have straight coolant rods with two and three holes.
The Manufacturing Process
Carbide rods and other tungsten carbide products are often produced in the same factory by the majority of the carbide producers alongside one another by the same workforce. It will be to everyone's advantage if the facility that makes cemented carbide also has a separate manufacturing line for the carbide rods. They are able to ensure that quality control is maintained throughout every procedure.
Production Equipment's
Even though the engineers and employees have a wealth of knowledge, they are unable to create tungsten carbide rods of a high degree of quality if they do not have access to sophisticated equipment. This is because advanced equipment is highly significant. The powder spray tower, the isostatic pressing machine or extrusion machine, and the sintering machine are the primary pieces of equipment.
The Quality Assurance and Control System
A stringent quality control system is required throughout the whole process, beginning with the raw material and continuing through the production process and ending with the completed carbide rods. Not only should the final carbide rods have their sizes checked piece by piece, but the physical performance of the rods, including its hardness, density, anti-bending strength, and metallographic, should also be evaluated.
Grinding Level 
Grinding level  The producers of cutting tools are aware of how significant it is for the rods to be parallel to one another. Even though the physical characteristics of the carbide rods are satisfactory, poor parallelism makes it easy for the cutting tools to become damaged or worn out prematurely.
Timeframe For Delivery 
The manufacturing process for carbide rods typically takes between 15 and 30 days.
You have the option of going with those businesses that have complete sizes of the carbide rods in store. It may shorten the amount of time you have to wait.
Carbide cutting tool manufactories, in general, have a preference for long-term cooperative relationships. Choosing carbide rods is more like selecting a business partner than it is like selecting a piece of clothing to purchase. Therefore, it is more beneficial to concentrate on the raw materials, production methods, and quality control than it is to concentrate on the pricing.
The Process of Manufacturing Carbide Rods
Wet Milling: Tungsten carbide powder was combined with cobalt powder and other additives before being milled in alcohol. This was done to guarantee that the WC&Co mixture had an equitable distribution and combination as well as a grain size that was consistent throughout.
Combining the pressing binder and drying it: The pressing binder that is most commonly used in the production of cemented carbide includes things like rubber, paraffin wax, PEG, and SBS, among other things. Before being put through the press, the WC&Co combination material will have through the process of drying.
Putting pressure on rods: There are two alternative ways to press, each with their own distinct advantages. The extrusion method is the most effective approach to press lengthy length rods ranging from 300 to 330 millimetres. Pressing short rods using an automatic press is the most effective method (45-100mm length)
When drying curved rods, you should begin by letting it air dry naturally. The second method is drying in the oven.
Sintering: Sintered at 6Mpa pressure and 1400℃+
Analysis, including testing for hardness, TRS, metallographic, coercive force, and density, amongst other characteristics.
Conclusion
Cutting tools have improved throughout time. Cemented carbide is used in the production of carbide rods, which are held to the highest quality standards possible. They are an outstanding product that you may use to make your cutting tools. A carbide rod is utilized in the manufacturing of drilling bits, end mills, and reamers for use in cutting tools. On addition, these grades can be purchased in the market with bespoke diameters and lengths according to either Imperial or metric measurement standards. Get in touch with HUANA if you are interested in purchasing carbide rods.