INTRODUCTION
What is stainless steel in basic terms? It is the alloy steel that has chromium more than 12% or nickel more than 8%. In corrosive media, this element shows corrosive resistance in atmosphere and at high temperatures >450°C, it shows high strength. When the percentage of chromium in steel is between 16%-18%, it becomes acid-resistant steel or acid-resistant stainless steel.
The unique physical properties of stainless steel make it difficult to select the right end mill which delivers the requirements and simultaneously does not damage the material as well as machine.
Here, we will discuss some important information about stainless steel and factors that guides to selection of right end mills. Following topics will be covered in this section:
Grades of stainless steel
Features of stainless steel while processing
Selection of end mill for stainless steel
Machine cutting parameters
Application of CNC-processed stainless steel


GRADES of Stainless Steel

The stainless steel is scale, acid, impact and toughness resistant in many temperature ranges. It becomes an ideal choice in many applications because it provides various grades and surface finishes. The chromium present in the steel forms an invisible, rough film made up of chromium oxide. This film makes the steel corrosion resistant and repairs itself if the material is damaged chemically or mechanically. The stainless steel being 100% recyclable is an environmental friendly material and this is why it is used widely from light-heavy industries.

There are 5 different categories for stainless steel. These 5 categories are named due to these alloy elements that affect microstructure.

Following are brief details of each category:
The end mill for stainless steel is a specialized cutting tool designed to excel in machining stainless steel workpieces. Stainless steel is known for its high strength, toughness, and resistance to corrosion, making it a challenging material to machine. This introduction will provide an overview of the application scenarios where the end mill for stainless steel shines, highlighting its capabilities and advantages in achieving precise and efficient machining results.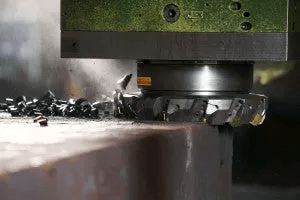 Precision Machining: The end mill for stainless steel is widely employed in precision machining applications that demand high accuracy and tight tolerances. Industries such as aerospace, medical, and automotive often require intricate components made of stainless steel. With its precise cutting edges and optimized geometries, the end mill ensures clean, burr-free cuts and maintains dimensional integrity throughout the machining process, resulting in exceptional precision and surface finish.
Stainless Steel Components: Manufacturers producing stainless steel components benefit greatly from the specialized capabilities of the end mill. Whether it is creating complex contours, profiles, or internal features, this cutting tool is engineered to tackle the challenges posed by stainless steel. It effectively removes material while minimizing heat generation and tool wear, allowing for efficient and reliable production of stainless steel parts, such as fittings, valves, and surgical implants.
High-Speed Machining: The end mill for stainless steel excels in high-speed machining scenarios, enabling manufacturers to optimize their production processes and reduce cycle times. Its unique design, including specialized coatings and geometries, allows for increased cutting speeds while maintaining stability and precision. The efficient chip evacuation and heat dissipation properties of the end mill contribute to enhanced metal removal rates, making it an ideal choice for industries that prioritize productivity and cost-effectiveness.
Corrosion-Resistant Applications: Stainless steel is widely used in applications where resistance to corrosion is essential, such as marine environments, chemical processing, and food processing. The end mill for stainless steel ensures that the machined surfaces retain their corrosion-resistant properties. By minimizing heat generation and maintaining consistent cutting conditions, this cutting tool preserves the integrity of the stainless steel, preventing potential damage and preserving its resistance to corrosion.
Conclusion: The end mill for stainless steel is a vital tool for achieving precise and efficient machining of stainless steel workpieces. Its advanced design, including precise cutting edges, optimized geometries, and specialized coatings, allows for high-precision machining with exceptional surface finish. Whether it is for precision components, high-speed machining, or corrosion-resistant applications, this cutting tool provides the necessary capabilities to meet the challenges posed by stainless steel. By leveraging the advantages of the end mill for stainless steel, manufacturers can achieve optimal results in terms of accuracy, productivity, and the ability to produce high-quality stainless steel parts.